Wild Blueberry Spinach Power Smoothie
Nutrition Information
| Nutrient name | Nutrient weight per serving |
| --- | --- |
| Total Fat | 4.9g |
| Total Carbohydrates | 34.4g |
| Dietary Fiber | 8.8g |
| Sugars | 29.5g |
| Protein | 4g |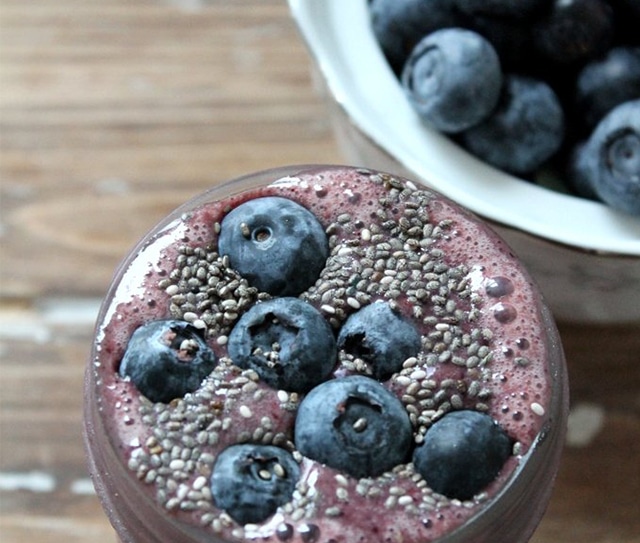 Wild Blueberry Spinach Power Smoothie
Nutrition Information
| Nutrient name | Nutrient weight per serving |
| --- | --- |
| Total Fat | 4.9g |
| Total Carbohydrates | 34.4g |
| Dietary Fiber | 8.8g |
| Sugars | 29.5g |
| Protein | 4g |
Ingredients
1/2 cup frozen blueberries
1/2 cup frozen strawberries, raspberries, or blackberries
1/2 frozen medium banana
1 cup Almond Breeze® Unsweetened Vanilla Almond Beverage
1 cup baby spinach
1 teaspoon chia seeds for topping, if desired
Directions
Place all ingredients besides chia seeds into blender and blend until smooth. Add more almond beverage if smoothie is too thick. Pour into a chilled glass, sprinkle with chia seeds and extra blueberries; enjoy!
Notes
Feel free to add 1/2 cup greek yogurt or a scoop of protein powder if you'd like more protein in this recipe.
Instead of blueberries, try using raspberries or whatever berry you like best.
Made With These Almond Breeze® Products
Looking For Almond Breeze®?