Whipped Coffee
Nutrition Information
| Nutrient name | Nutrient weight per serving |
| --- | --- |
| Total Fat | 2.5g |
| Total Carbohydrates | 25g |
| Sugars | 22g |
| Sodium | 120mg |
| Protein | 1g |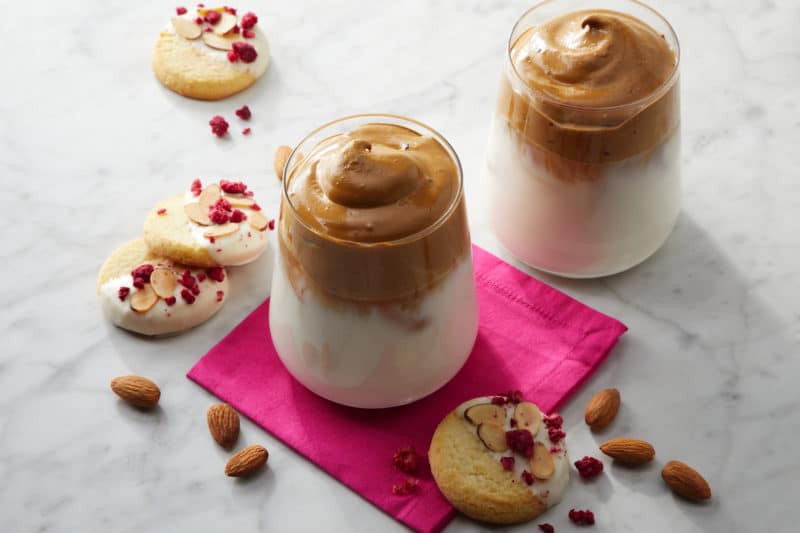 Nutrition Information
| Nutrient name | Nutrient weight per serving |
| --- | --- |
| Total Fat | 2.5g |
| Total Carbohydrates | 25g |
| Sugars | 22g |
| Sodium | 120mg |
| Protein | 1g |
Ingredients
¼ cup boiling water
¼ cup sugar
¼ cup instant coffee
Ice cubes
3 cups Almond Breeze Vanilla Almond Beverage
¼ cup Creamer
Directions
In a medium bowl, add water, sugar and instant coffee. Use an electric hand mixer to beat until light and fluffy.
Fill four glasses with ice cubes, then divide almond beverage and creamer into each glass. Dollop with whipped coffee mixture.
Serve.
Made With These Almond Breeze® Products
Looking For Almond Breeze®?