Vanilla Cappuccino
Nutrition Information
| Nutrient name | Nutrient weight per serving |
| --- | --- |
| Total Fat | 2g |
| Total Carbohydrates | 24g |
| Sugars | 22g |
| Sodium | 70mg |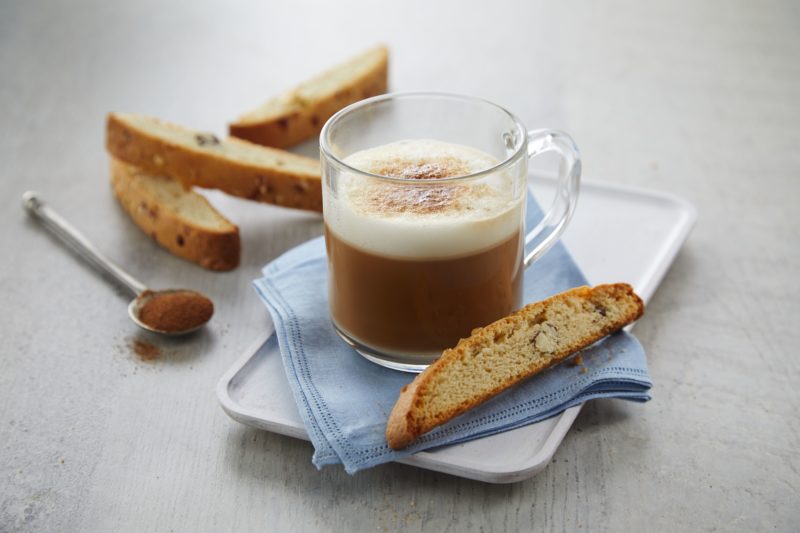 Nutrition Information
| Nutrient name | Nutrient weight per serving |
| --- | --- |
| Total Fat | 2g |
| Total Carbohydrates | 24g |
| Sugars | 22g |
| Sodium | 70mg |
Ingredients
½ cup Almond Breeze Vanilla Almond Beverage
2 Tbsp. vanilla creamer
4 shots espresso
2 Tbsp. vanilla syrup
Directions
In a small saucepan, combine almond beverage and creamer. Bring just to a boil, then remove from heat. Use a milk frother to froth almond beverage mixture.
In 2 mugs, add 2 shots espresso and 1 tablespoon vanilla syrup to each. Pour in almond beverage and top with a thick layer of foam.
Serve.
Made With These Almond Breeze® Products
Looking For Almond Breeze®?