Almond Beverage Flat White
Nutrition Information
| Nutrient name | Nutrient weight per serving |
| --- | --- |
| Total Fat | 4g |
| Total Carbohydrates | 4g |
| Sodium | 250mg |
| Protein | 2g |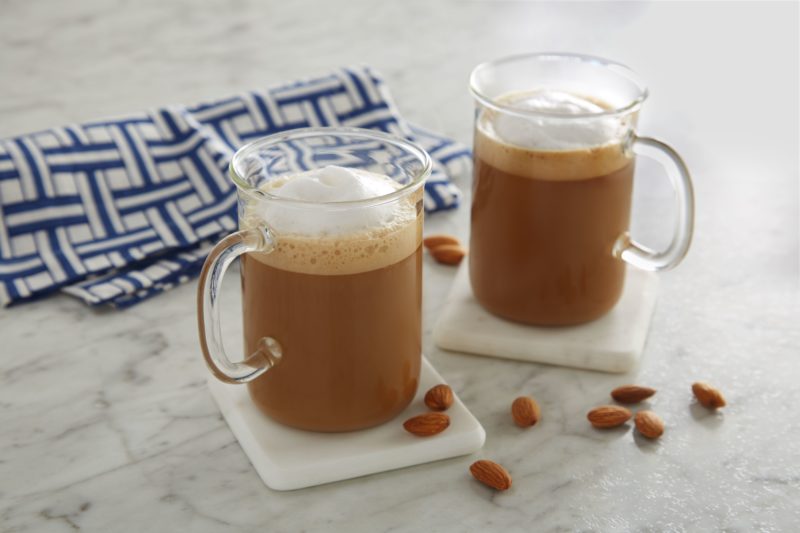 Almond Beverage Flat White
Nutrition Information
| Nutrient name | Nutrient weight per serving |
| --- | --- |
| Total Fat | 4g |
| Total Carbohydrates | 4g |
| Sodium | 250mg |
| Protein | 2g |
Ingredients
4 shots prepared espresso
2½ cups Almond Breeze Original Almond Beverage
Directions
In 2 mugs, add 2 shots of espresso to each.
In a small saucepan on medium-low heat, add almond beverage. Heat until bubbles form around the edges, but do not allow to boil. Remove from heat and use a milk frother to froth almond beverage.
Pour almond beverage over espresso and serve.
Made With These Almond Breeze® Products
Looking For Almond Breeze®?