Rainbow Smoothie Pops
Nutrition Information
| Nutrient name | Nutrient weight per serving |
| --- | --- |
| Total Fat | 3g |
| Total Carbohydrates | 18g |
| Dietary Fiber | 3g |
| Sugars | 8g |
| Sodium | 135mg |
| Protein | 2g |
| Potassium | 416mg |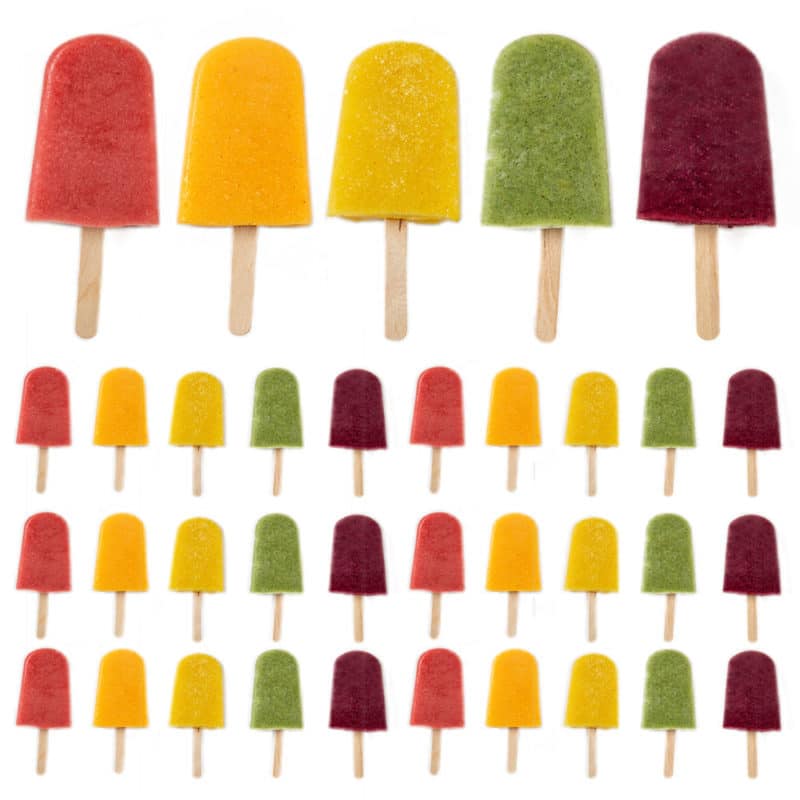 Nutrition Information
| Nutrient name | Nutrient weight per serving |
| --- | --- |
| Total Fat | 3g |
| Total Carbohydrates | 18g |
| Dietary Fiber | 3g |
| Sugars | 8g |
| Sodium | 135mg |
| Protein | 2g |
| Potassium | 416mg |
Ingredients
1 large sliced banana
3 tablespoons almond butter
2 tablespoons unsweetened coconut flakes (optional)
1 1/2 cups Almond Breeze Unsweetened Vanilla Almond Beverage OR Almond Breeze Vanilla Almond Beverage
Directions
Place all ingredients except almond beverage in a small zip top bag. Freeze until ready to use. To prepare smoothies, place the ingredients in the bag and almond beverage in a blender and puree until smooth.
Pour smoothies into a popsicle mold. Place sticks, then freeze overnight.
Made With These Almond Breeze® Products
Looking For Almond Breeze®?