Pineapple Mint Popsicles
Nutrition Information
| Nutrient name | Nutrient weight per serving |
| --- | --- |
| Total Fat | 0.5g |
| Total Carbohydrates | 9.5g |
| Dietary Fiber | 0.7g |
| Sugars | 8.3g |
| Sodium | 23.4mg |
| Protein | 1.8g |
| Potassium | 72.3mg |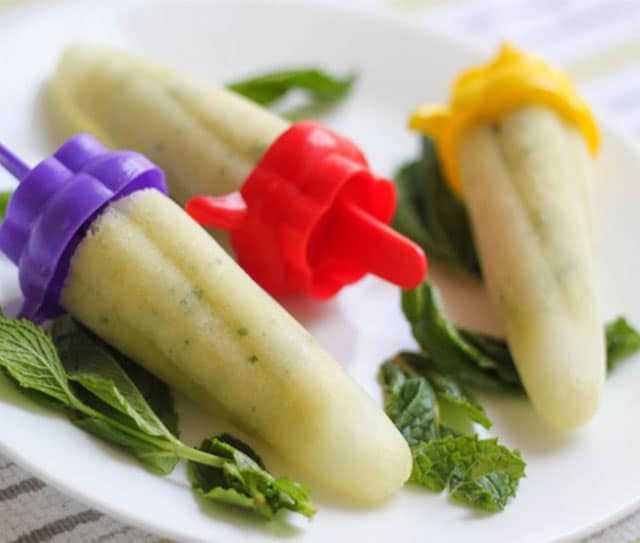 Nutrition Information
| Nutrient name | Nutrient weight per serving |
| --- | --- |
| Total Fat | 0.5g |
| Total Carbohydrates | 9.5g |
| Dietary Fiber | 0.7g |
| Sugars | 8.3g |
| Sodium | 23.4mg |
| Protein | 1.8g |
| Potassium | 72.3mg |
Ingredients
16 oz fresh pineapple, chopped
8 oz Almond Breeze® Unsweetened Vanilla
2 tablespoons honey
2 heaping tablespoons fresh mint
Directions
Blend all ingredients until smooth.
Pour into popsicle molds and freeze until set (about 2 hours).
Notes
Try using different herb and fruit combinations instead of the pineapple and mint! Some of my favorites: strawberry and basil, blueberry and lavender, or raspberry and mint.
Made With These Almond Breeze® Products
Looking For Almond Breeze®?