High Protein Crepes
Nutrition Information
| Nutrient name | Nutrient weight per serving |
| --- | --- |
| Total Fat | 2g |
| Total Carbohydrates | 2.7g |
| Protein | 28.4g |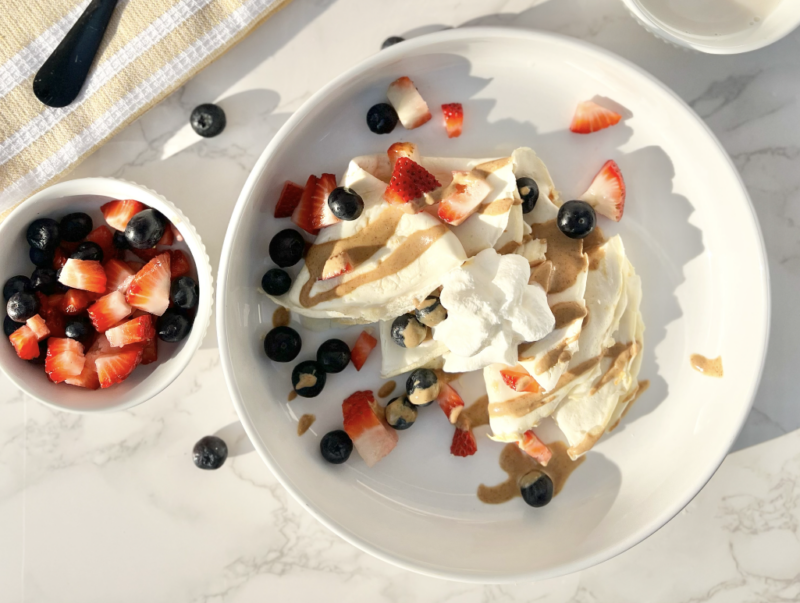 Nutrition Information
| Nutrient name | Nutrient weight per serving |
| --- | --- |
| Total Fat | 2g |
| Total Carbohydrates | 2.7g |
| Protein | 28.4g |
Directions
In a bowl whisk protein powder, egg whites and almond beverage until smooth.
Heat a small nonstick pan on medium-low, add cooking spray.
Scoop out ¼ cup mixture on pan and swirl around to spread until a thin circle is formed coating the entire pan.
Cook for about 1-2 minutes until the surface is mostly dry and only slightly wet in the center.
Flip carefully using a silicone spatula and cook the other side for another minute or so. Remove from the pan and repeat with remaining batter!
Made With These Almond Breeze® Products
Looking For Almond Breeze®?