Breeze Birthday Cake Smoothies
Nutrition Information
No nutritional info available at this time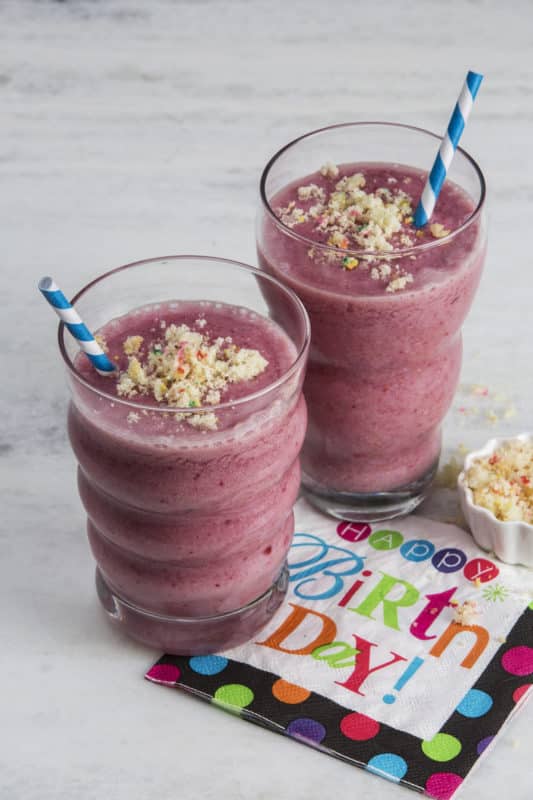 Breeze Birthday Cake Smoothies
Nutrition Information
No nutritional info available at this time
Ingredients
2 cups Almond Breeze Vanilla Almond Beverage
1 cup frozen raspberries
1 cup frozen pineapple
1/2 cup Breeze Birthday Cake crumbs
Directions
Puree 2 cups Almond Breeze Vanilla Almond Beverage, 1 cup frozen raspberries, 1 cup frozen pineapple and 1/2 cup Breeze Birthday Cake crumbs in a blender until smooth.
Pour into glasses and garnish each with additional cake crumbs, if you like.
Made With These Almond Breeze® Products
Looking For Almond Breeze®?